Lust Doll Plus r51.0b released on Patreon!
---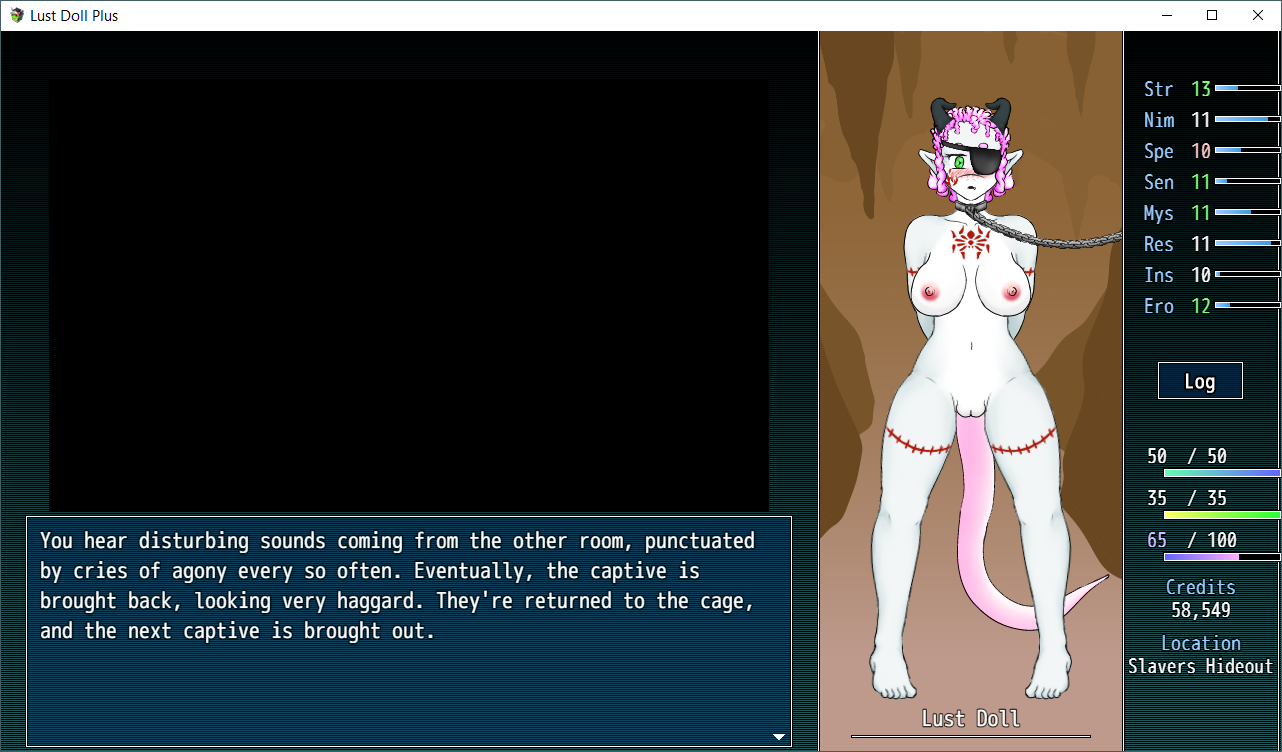 Lust Doll Plus r51.0b released on Patreon!
https://www.patreon.com/posts/85041733

Changelog:

51.0
-Added getting captured by slavers
-Added barber in Sunshine
-Added a buyable desert map in Sunshine
-Added a chest in Temple
-Added Hair Master to Science Lab Tower shop
-Fixed graphical issues with gimp suit
-Fixed Harpy Roost positioning in Desert not working properly
-Fixed Veil Top not being considered indecent
-Fixed held items being behind cloak
-Renamed Desert Tiara to Desert Forehead Gem Band
-Renamed Forest Boots to Thick Boots
-Fixed desert town northern entrance not resetting exhaustion
-Fixed wrong identifiers used during brothel scenes
Comments
Log in with itch.io to leave a comment.
Does scene of beeing captured contain yuri or is strict het?
Aw, fam, why did you make the veil top indecent? What will I wear with those salwar trousers now, and still be decent? On the other hands, I hoped that being captured by slavers part will be implemented soon, so thank you for that.
looks interesting, but still can't wait for Gin to be back
it'll still be a little while! Focusing on desert at the moment!