Lust Doll Plus r50.0b released on Patreon!
---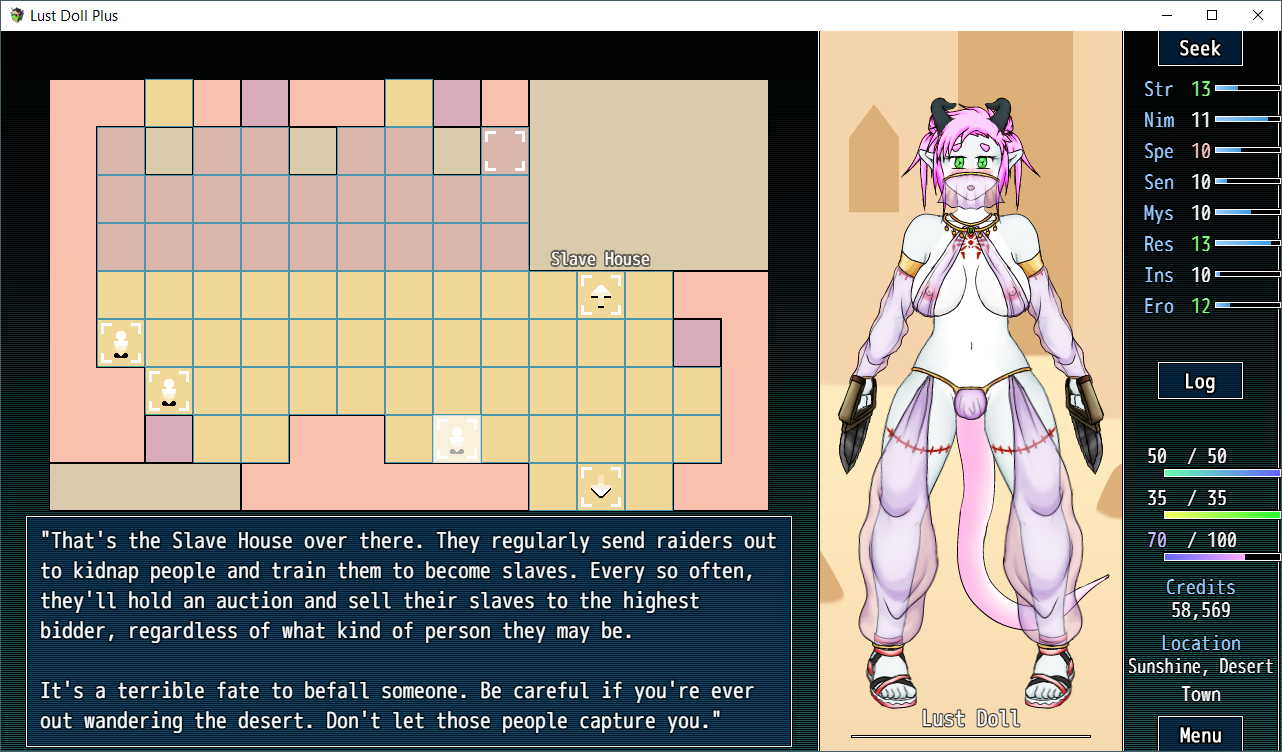 https://www.patreon.com/posts/ld-r50-is-now-83437890
Happy 50 months of straight consecutive releases!
50.0
-Added Desert
-Fixed dialogue when milking Cassie in pillory stocks while she's blindfolded
-Fixed defeated by Cassie leading to bandit girl scenes
-Fixed Bell's mouth while being milked as a furry
-Fixed Bell's blush while being milked
-Fixed blank messages being added to history log
-Fixed Nymph's initial furry shrine not working
Comments
Log in with itch.io to leave a comment.
When will we see good ol Gin again?
will we see newt again after we let her go?
There is more planned for her, yes!
Does this mean we can finally cure Bell, or will there be more involved?
I am also curious about this. will we need to wait for a future update for the continuation of her quest to be added or is it included in this update along with the desert?
Probably gonna deal with the slavers storyline first, but it's not too far behind!
awesome, thanks for the heads up, indivi. no rush, i look forward to it when it arrives! keep up the great work!
Do you know what you would implement for update 100?
Let's gooooo!
That harem outfit tho...