Lust Doll Plus r49.0b released on Patreon!
---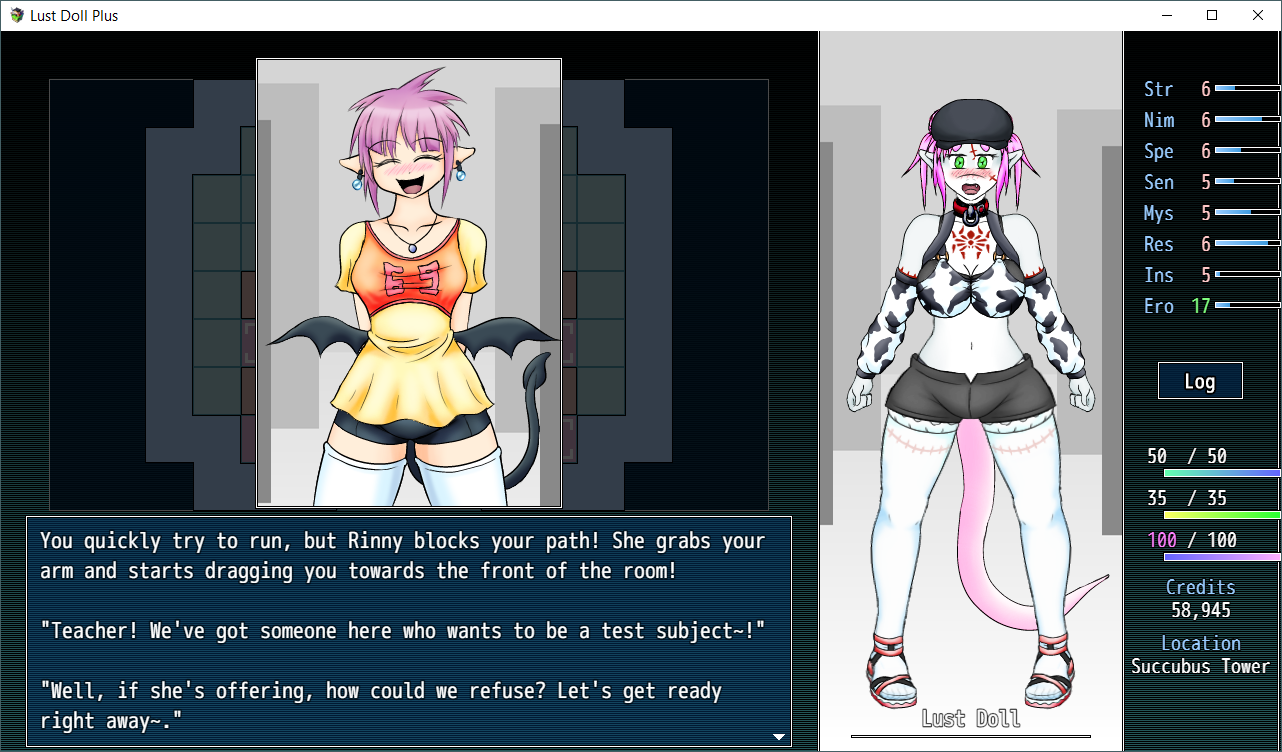 Lust Doll+ r49.0b now out on Patreon!

Download: https://www.patreon.com/posts/81903884

49.0

-Added dressing up Kitty as a maid
-Added using cock growth on Cassie in private dungeon
-Added senses training in Succubus Tower lecture hall
-Added bloom facial tattoo to TAT2 shop
-Added Styled strap sandals to hatter shop in UNA
-Added bunny tail (no graphics), and mouse tail options
-Added knotted dog cock option
-Fixed graphic issue with police gloves
-Fixed Marin staying naked after certain events
-Fixed missing graphic for pink cow tail
-Fixed snout being covered by blush
-Fixed exp being retained when modifying stats on NG+
Files
Lust Doll Plus r48.1 (Android).apk
238 MB
Apr 08, 2023
Comments
Log in with itch.io to leave a comment.
Ah the option to turn non futa characters futa, but removing Kitty's dick is a hard no.
I can't wait for this to go public! I would subscribe to Your Patreon but the site keeps declining my card 😭
I CANT WAIT FOR THE BUNNY TAIL
I also have been hoping for cock growth for cassie!!
OOOOOOOOOOOO I CANNOT WAIT UNTIL THIS UPDATE BECOMES PUBLIC
tails and cassie? cant wait til th update goes public
sense training huh look's like a trap from rinny
When can i continue the story ?
Next big story release is r50!
yes finally a mouse tail!!