Lust Doll Plus r45.0b released on Patreon!
---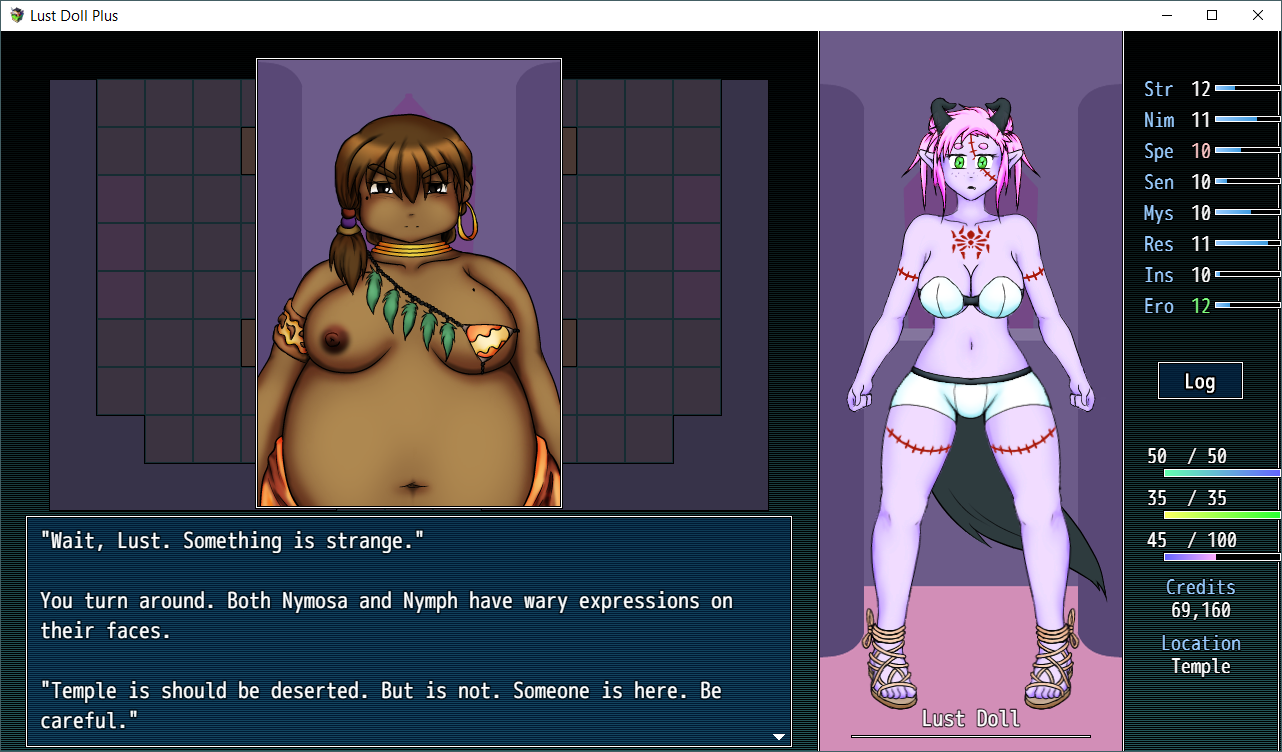 Link: https://www.patreon.com/posts/r45-0b-is-now-76178161
Changelog:
45.0
-Added Temple in Forest Park Inner
-Added a bit to Cassie's route
-Added reclamation of Science Lab Tower second floor
-Added pregnancy for Linda
-Fixed boots over gimp suit when pregnant
-Fixed being unable to run after Camilla fight
-Fixed Mistyra being able to strip unremovable clothes
-Fixed losing to Linda in private dungeon not doing anything
-Fixed gimp suit erasing boobs
-Fixed bunch of Linda's postroute options being available ahead of time
-Adjusted Linda's bikini bottoms when worn on player
Comments
Log in with itch.io to leave a comment.
I cant wait to see the rest of cassies route
me too! this update look and fell spicy!!
can't wait for the public release