Lust Doll Plus r44.1 released to public!
---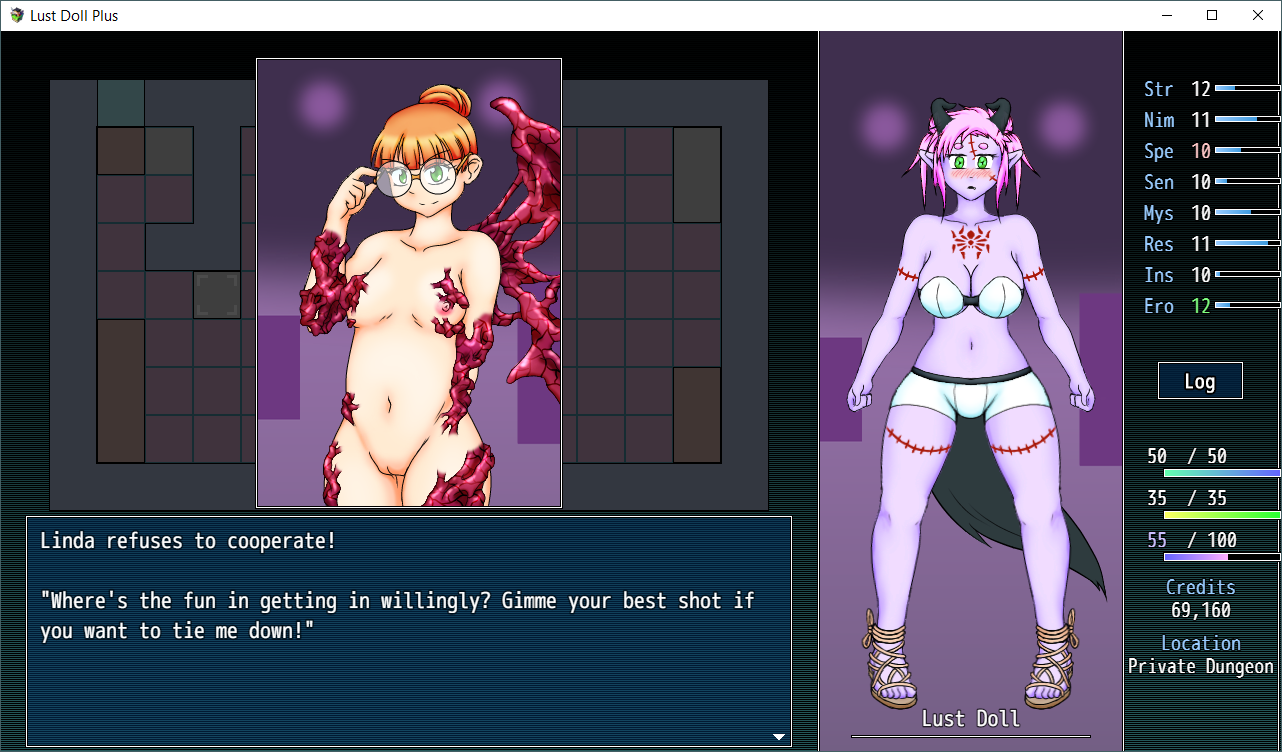 Lust Doll Plus r44.1 is now out to public!
44.1
-Added tribal (both sides) facial tattoos
-Fixed missing thicc graphics for certain crotch tattoo
-Fixed softlock if crotch locked while subbing to Linda in private dungeon
-Fixed losing to Linda in private dungeon being treated as winning afterwards
-Fixed bug where wrong dialogue plays on pillory stocks
44.0
-Added a bit to Linda's route
-Added Linda to Island
-Added Linda to Private Dungeon
-Added pillory stocks with Cassie (player domme)
-Added cock sleeve to Naughty Kitty store in underground mall.
-Added fapping with cock sleeve and dildo
-Fixed soft lock in Camilla and Nymosa's extended bad end
-Fixed Linda's furry form tail being in front of certain outfit
Files
Lust Doll Plus r44.1 (Android).apk
226 MB
Dec 08, 2022
Lust Doll Plus r44.1 (Linux).zip
324 MB
Dec 08, 2022
Lust Doll Plus r44.1 (Mac).zip
416 MB
Dec 08, 2022
Lust Doll Plus r44.1 (Win).zip
281 MB
Dec 08, 2022
Comments
Log in with itch.io to leave a comment.
Seems to perform a lot worse then the earlier version on linux (running from network share, so likely I/O related).
I think the Gimpsuit is bugged, my character with maxed breasts when wearing it suddenly became flat unless I wore an 'upper' clothing piece that shows the right size correctly.
ow, i lost the release date!
Small sequence break. You can ask Linda to the dungeon when you speak with her right after the tower gets taken over. She has her meat abilities and everything.
On a sidenote, mini bug report; During the fight with Linda in the Dungeon before you can sufficiently wrangle her, she attacks herself for one point of self-damage before attacking you. I don't know why, but it happened a lot during my fight with her
Linda smacks Linda around with a meat tentacle
lol
Hmm? Where did this happen?
apologies for the late reply, it was when you battle linda for dominance, for some reason it was like linda took an extra turn just to slap the shit out herself
Is linda able to get pregnant? In the next update indivi
Been waiting a month for it and it was worth the wait.