LD+ r43.0b is now out on Patreon!
---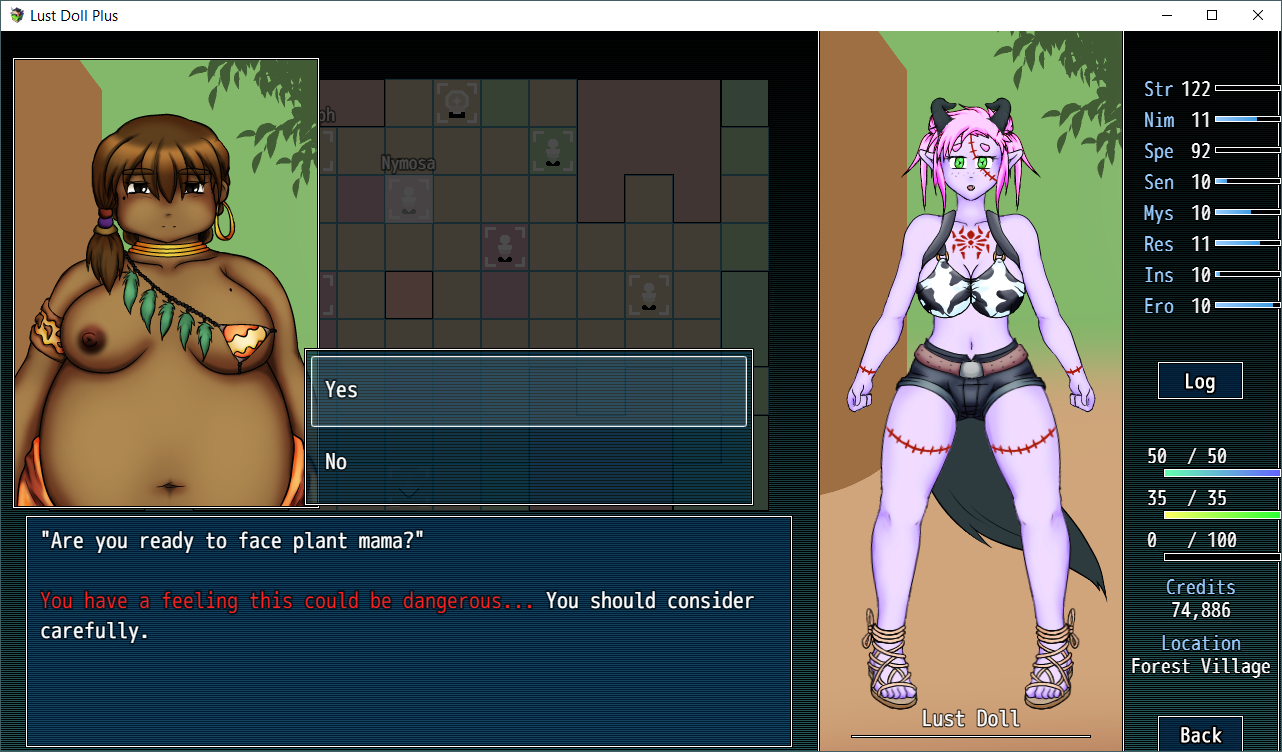 https://www.patreon.com/posts/73735061?pr=true
43.0
-Added confrontation with Camilla
-Added Plus Sized shrine to inner sanctum
-Can ask Nymosa about her magic
-Added alternate spider tattoos
-Fixed graphic issue with Cassie's eyes when have nice haircut
-Fixed Alissa's bikini being available in private dungeon before giving it to her
-Fixed Alissa saying you're pregnant before you get a belly
-Fixed not being able to get leg tattoos if you have feet kink disabled
-Fixed Alissa not being pregnant on Island
-Fixed graphics with upper body undies during certain poses
-Adjusted graphics for Crimson Rose dress
-Added short pause when transitioning between maps (fixes moving into stairs twice)
-Fixed stitch tattoo graphics for arms when overhead
-Fixed not being able to play flute while wearing giant mushroom on head
-Fixed issues with not being able to cure mushroom status
-Fixed giant mushroom going into inventory after curing
-Fixed bug with adding the wrong ingredients to fish soup
-Fixed graphic issues with mushroom growths in different poses
Comments
Log in with itch.io to leave a comment.
Not gonna lie It is a little scary what plus size do...
Makes you eat 40 burgers a day for 2 years
PLUS SIZE! FUCK YEAH! Could we get as big as plant mama there?
village mama do be thick tho
Unfortunately, it's not for the player yet. I might do an event later where you can become plus sized though
FINALLY some REPRESENTATION /lh
...
I hope you mean the Fetish not the Actual, being fat part.
Don't support being Fat People, seriously change comes at Endurance, and Time.
i am indeed talking about being overweight! mostly because I am overweight
in my defense i am trying to work off the 30 pounds of weight I shouldn't have, but being able to represent me being a chunky little turd at the moment would be neat
Oh god yes! I certainly hope so!