Lust Doll Plus r28.0b is out on Patreon!
---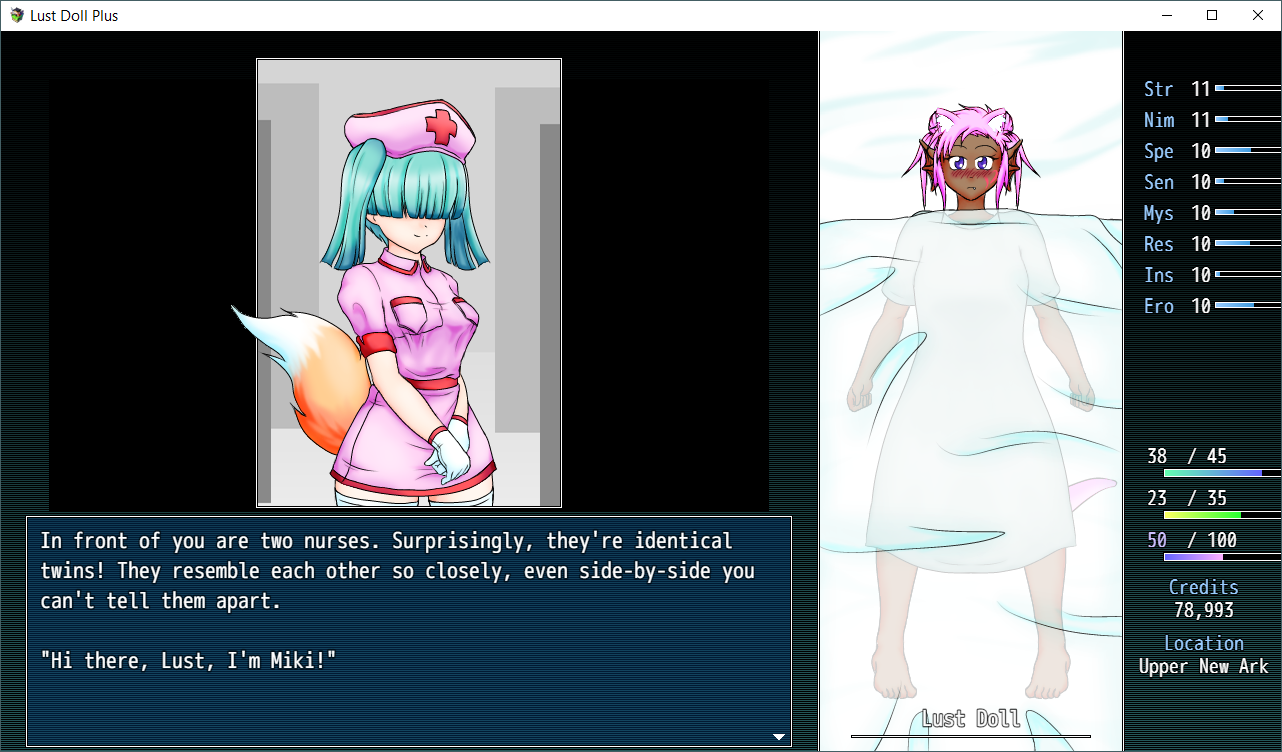 Lust Doll Plus r28.0b is out on Patreon!

https://www.patreon.com/posts/53953443
28.0
-Added to private dungeon, domming Fawn in bed
-Added events for Cless
-Added events for Sana and Miki
-Revised Cless's portrait
-Implemented method to remove extra spaces from ends of certain text
-Fixed Fawn staying blindfolded outside of private dungeon
-Fixed issues with checking for certain clothes
-Added function for checking for certain items
-Fixed shibari graphics
-Fixed don hideout toilet
-Fixed Fawn not getting revenge for drawing on her
-Fixed bug where removing parasites can have them come back
-Fixed cumflation not showing round belly
-Fixed side hud numbers acting weird when buying onesies
-Fixed inviting Fawn to private dungeon without actually having it
-Fixed not seeing delete savefiles in options menu on android
-Fixed not being able to set custom save labels on android
-Fixed issues with volume bar in options
-Fixed nipple wear being offset when bent over
-Fixed Fawn's clothes when meeting in diner while she's pregnant
-Fixed clothes being displaced when doing bar holding scene
-Fixed instances of cumflation being treated as pregnant
-Changed not wearing upper body clothing to be indecent regardless of breasts
Comments
Log in with itch.io to leave a comment.
where do you find cless,sana and miki?? im sorry to bother
1_when i want to load my wear slot i get a loading error (any wear slot) and i tried to re-extract and replacing my gamefiles but still getting this error....it wasn't like this in the previous verseions......
2_where is bell??? i think its the third time she is missing....
Should be fixed next release! For Bell, check the city jail, Forest Park, or Transylvania!
wait she could have been in Transylvania or the city jail ?
have you gave her the cow bell collar yet if not you can find it in the underground mall in naughty kitten