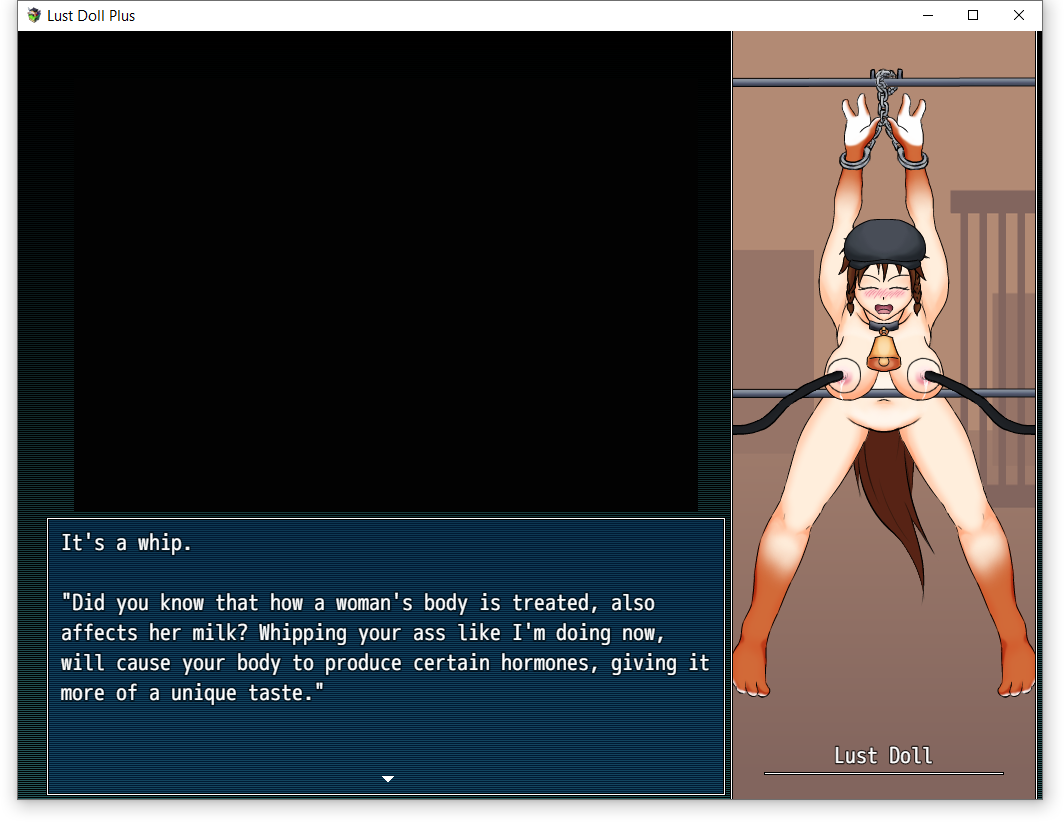 Lust Doll+ r8.0 released on patreon! https://www.patreon.com/posts/lust-doll-r8-0-31734400
8.0
-Added Secluded Farm (found via Wilderness event when leaving the city)
-Added bushier and white tipped tails
-Logbook now shows certain finished tasks
-Made erect cock show over shirt
-Fixed Vibrating Buttplug not working
-Added option to turn off encounters in Transylvania after completing Manor.
-Added black outline for non-passable tiles
-Fixed Spaghetti Straps taking 2 database slots
-Fixed bug where renaming clothing sets causes your portrait to become nude.
-Fixed issue with re-spawning while accompanied by NPC's.
Comments
Log in with itch.io to leave a comment.
When will this be available for the public?
Okay sorry, but what am I supposed to do? I'm in the condo in New Ark City, and I've been to the Farm and helped Bell and such.
The farm is the main content for this update. Have you collected all cowgirls/bulls?
How's work on Fawn and the condo and stuff going?

She was my favourite character in the original.
Going good! Fawn's route will actually be in the next patreon release. Glad to hear you like her!
When will the update be availbale for non patreons?
The logbook now also shows task that are finished? That will be useful.
Hmm... Secluded Farm I always did wonder if it was possible to avoid getting abducted by... aliens I think?